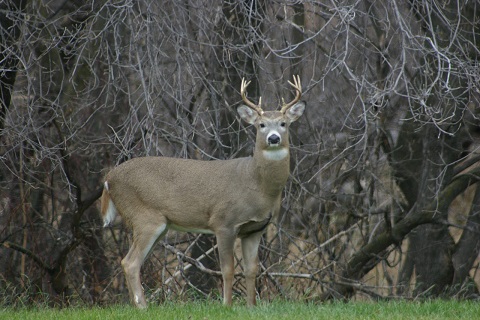 We are a club that consists of approximately 380 members. The club has a gun range 4 miles East of Steinbach Manitoba on Road 36N in the R.M. of Ste. Anne. It is a range designed for both rifles and handguns. Our rifle range is 100 yards with 6 benches to shoot from under a roof. The handgun range is 25 yards from which all handguns have to shoot from. Paper targets are the only targets to be used. Anything else is not allowed, ie: TV's, toasters, glass bottles, etc. Absolutely NO alcohol beverages are allowed on the gun range premises. The rules of the gun range are displayed at the range and are to be followed for everyone's SAFETY and enjoyment.
A monthly newsletter is sent to all of our members to keep everyone up to date of the goings on of the club.

We sponsor a Manitoba Hunter's Safety course for approximately 20 youths every year in April. .
We also have an annual supper, usually in February, where trophies are handed out for the best fish in its category and for the highest scoring set of antlers of deer, elk, moose, or caribou. A silent auction is also part of the program and most of the time we sell tickets for a rifle.

In December, we host a Whitetail Deer Scoring Night, where hunters bring in their antlers to be scored and entered into a draw for a rifle and other prizes.

Our board of directors consists of 9 members with one of us as President.
If you have any other questions, please feel free to ask. Thanks.